Centennial Outdoor Kitchens

Thunderbird Designs is dedicated to giving you the kitchen of your dreams! As more homeowners seek to enhance their outdoor space for entertainment and leisure, outdoor kitchens have become a sought-after feature. They provide a distinctive and lavish atmosphere for hosting guests and enjoying the outdoors. Not only do they extend living space, but they also add value to your home. When it comes to designing and installing an outdoor kitchen, Thunderbird Design is the ultimate choice. Their team of skilled designers and installers is devoted to producing top-quality work, making them an ideal option for creating an outdoor kitchen that combines practicality and aesthetic appeal.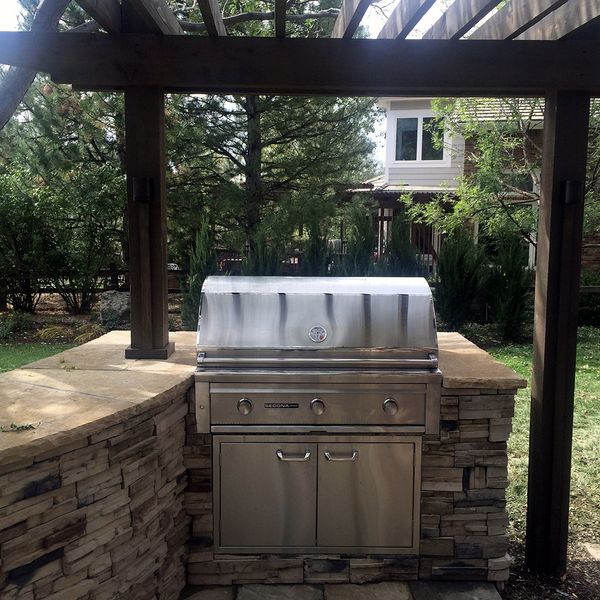 Positive Opportunities Await
Outdoor kitchens offer an excellent opportunity to maximize outdoor space and extend the living area.

Enable homeowners to prepare meals and entertain guests while enjoying the beauty of the great outdoors.

Can incorporate various features, such as built-in grills, pizza ovens, and refrigerators.

Providing the convenience of an indoor kitchen in an alfresco setting.

Ideal for hosting social gatherings, making them an effective way to enhance a home's value.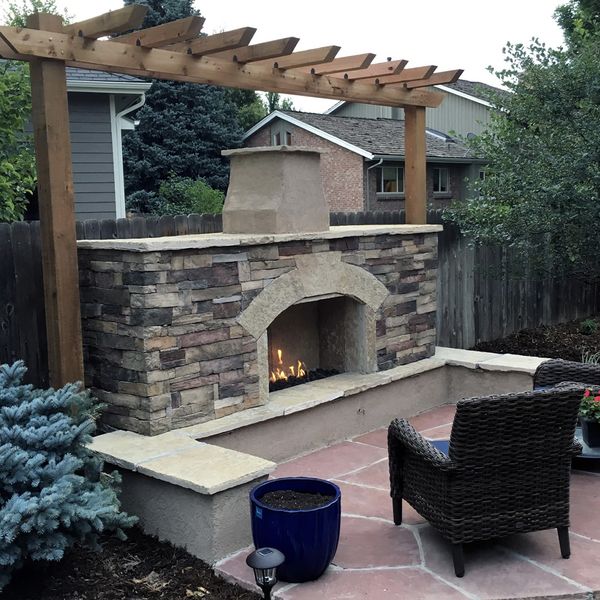 Satisfaction Guaranteed
With over two decades of experience in the industry, Thunderbird Design is a leading provider of outdoor kitchen design and installation services. Our track record of delivering top-quality work has earned us a reputable standing in the field. Our team of experienced designers and installers will collaborate with you to create a distinctive and practical outdoor kitchen that matches your preferences and budget. We offer a vast array of options, including built-in grills, pizza ovens, refrigerators, and other accessories. Additionally, we will tailor the design to meet your specific requirements, ensuring that you receive the ideal outdoor kitchen for your home.
If you reside in the Centennial area and desire to revamp or completely add a new outdoor kitchen, look no further than Thunderbird Design. Our team of specialists will collaborate with you to plan, set up, and upkeep an exclusive kitchen that seamlessly blends functionality with beauty. Don't hesitate to contact us to schedule a consultation. Let us help you transform your outdoor living space into a remarkable retreat.