Centennial Artificial Turf

In recent years, artificial turf has gained significant popularity as a substitute for natural grass. It offers several advantages, such as low maintenance requirements, consistent appearance, and suitability for various recreational and sports activities. If you're considering artificial turf for your home or business, Thunderbird Design is the ultimate choice for all your synthetic grass requirements. With a diverse range of artificial turf products and a team of seasoned professionals to assist you throughout the project, we ensure a seamless and stress-free installation experience.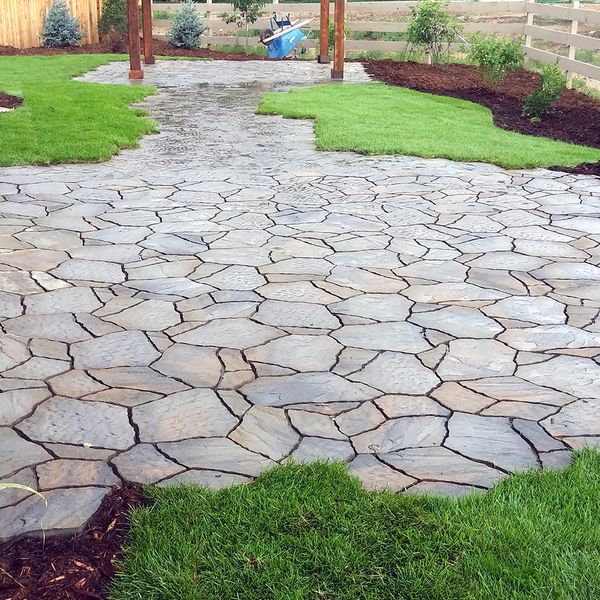 Artificial Vs. Real
Artificial turf has several benefits over traditional real grass options, especially in Colorado where the weather can change at any moment and our fire season can destroy your hopes for a soft green summer lawn! The benefits include:
Low Maintenance: Artificial turf requires minimal upkeep, making it an excellent choice for busy homeowners. Unlike natural grass, artificial turf does not require mowing, watering, or fertilizing.

Cost-Effective: Although artificial turf installation may seem like a significant investment upfront, it is a cost-effective solution in the long run. It eliminates the need for ongoing maintenance, which can be costly with natural grass.

Aesthetic Appeal: Artificial turf looks just like natural grass and adds aesthetic appeal to your outdoor space. It can enhance the look of your landscape and provide a beautiful green lawn all year round.

Durability: Artificial turf is durable and can withstand extreme weather conditions, heavy foot traffic, and pet activity without damage.

Environmental Benefits: Artificial turf requires no water, pesticides, or fertilizers, making it an eco-friendly option. It helps to conserve water and reduce carbon emissions associated with lawn maintenance equipment.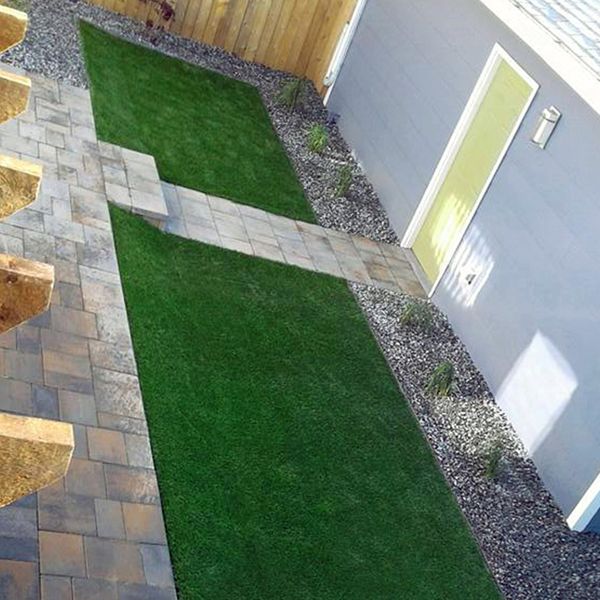 Let Our Team Do the Work
Apart from offering premium artificial turf products, Thunderbird Design takes pride in providing expert guidance to customers throughout the installation process. With a team of experienced professionals, we ensure that your artificial turf project is handled with utmost care and precision. Our professionals possess extensive expertise in installing synthetic grass and can assist you in selecting the most suitable turf for your specific requirements. Moreover, Thunderbird Design's professionals possess in-depth knowledge about the local building codes and regulations applicable to artificial turf installations, ensuring that your project adheres to all necessary standards.
Thunderbird Design is the ideal choice for anyone seeking to install artificial turf. Offering premium artificial turf products and expert guidance throughout the installation process. We also provide flexible financing options, including payment plans, to make your project affordable. Rest assured, your artificial turf project will be executed flawlessly with Thunderbird Design. Contact us today!